A must-do party bike experience in
Knoxville, TN!
Private tours are just for you and your group! Choose a route and get your pedal on!
Private Tour Details
One of the best ways to celebrate, explore the nightlife, or just hang out and make memories with friends and family!
Private tours require 8 people and can take up to 15!
Want to do more? Want to go bowling or axe throwing? Just let us know! We're here for your tour. Experience the nightlife like you want. This bud belongs to you, just you and yours!
Pricing and tour size
Pricing for Private tours begins at $349 and goes up depending on add-ons or extra stops. Pricing is based on tour size and time on tour.
Route Selection
Book Your Private Tour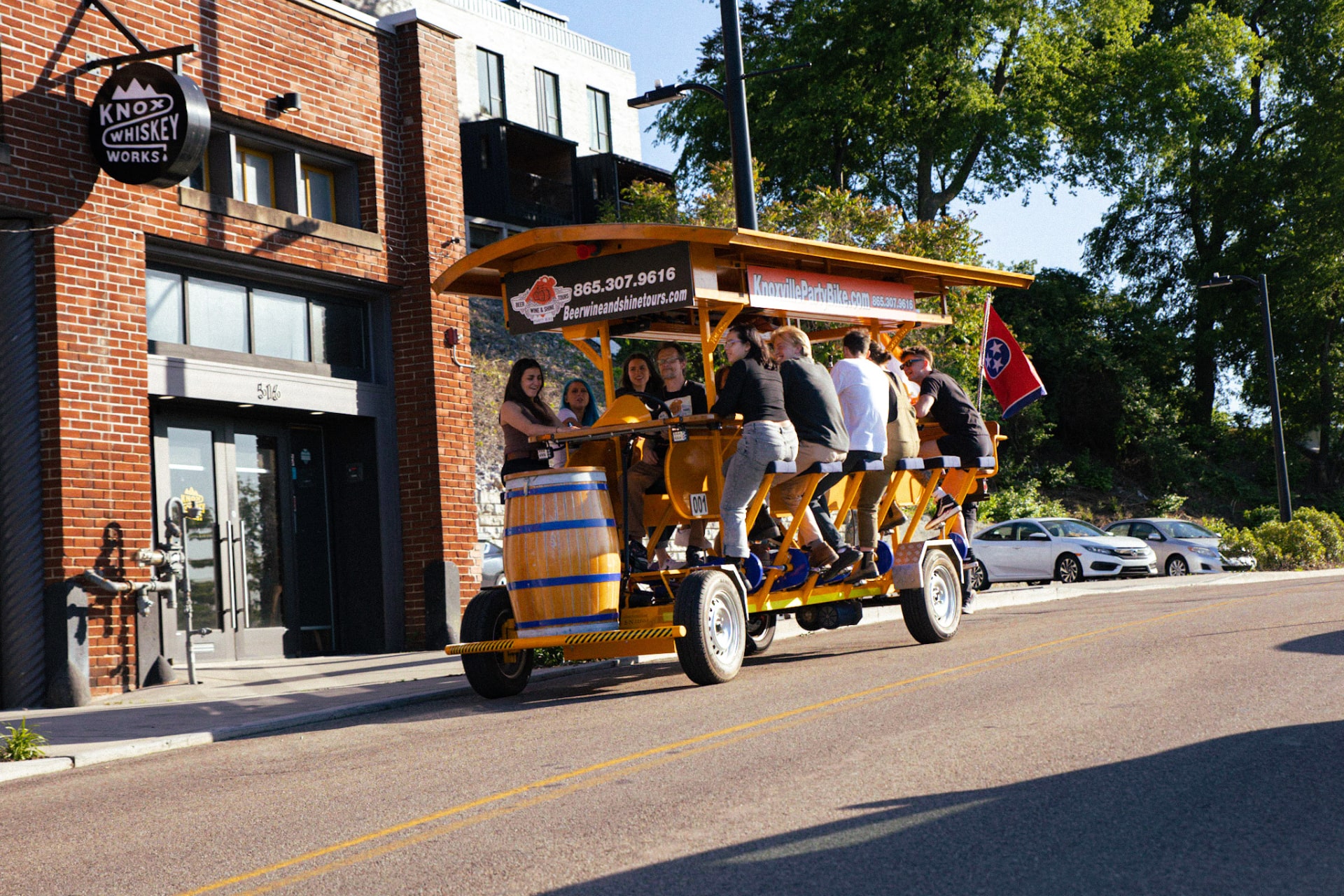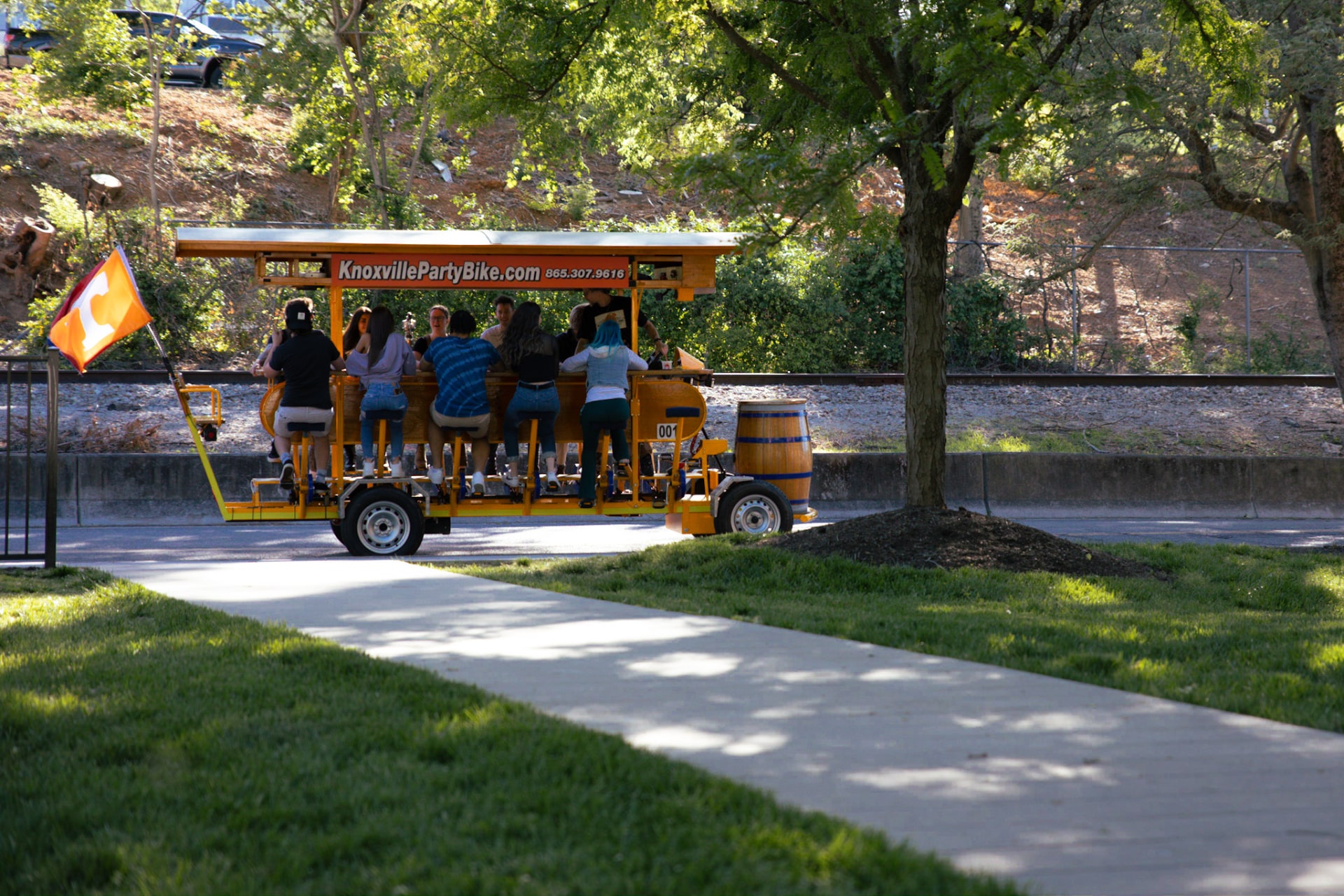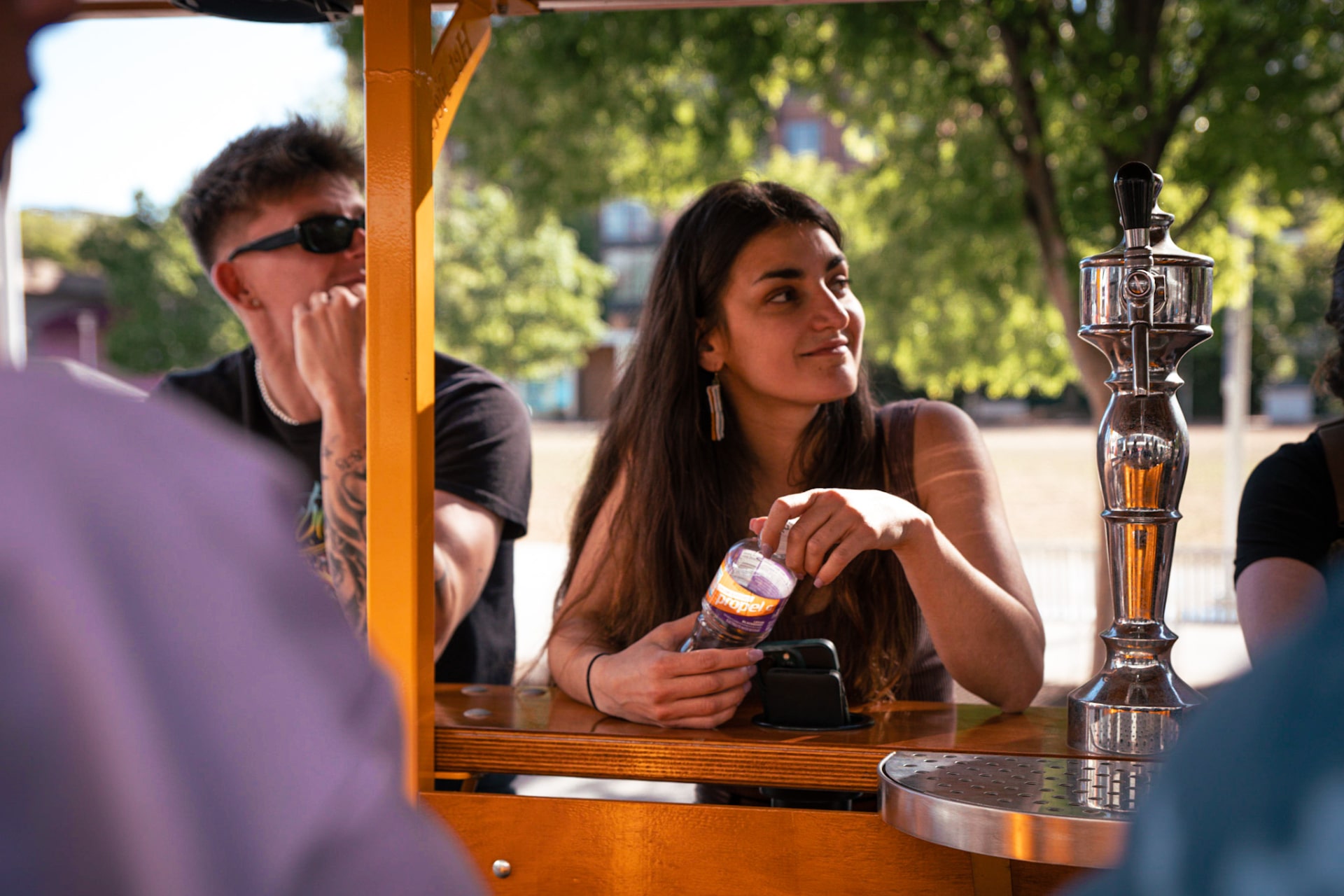 See what everyone is saying
I loved it! The togetherness and the excitement of the bike were wonderful!
Steph B
Frequent rider
Really great time! So much fun on the bike we didn't even need to drink to have a good time!
Justin S
Frequent rider
Good time for all! Our pedal bike tour was an absolute blast!
John D
Frequent rider
The pedal bike tour was incredible, offering great views and a unique way to enjoy the city.
Amy T.
Frequent rider
The pedal assist motor really helped us on the hills! Such an amazing time!
Jan E.
Frequent rider
Frequently asked questions